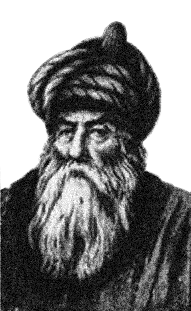 Sinan was born a Christian, probably Greek, at the turn of the sixteenth century.
In about 1512 he was enrolled in the Janissary Corps, an elite wing of the Ottoman army whose members were all taken from Christian families converted to Islam and trained to fight for the Sultan.
Sinan held the position of chief architect of the palace, which meant being the top manager of construction works of the Ottoman Empire, for nearly 50 years.
| | | | |
| --- | --- | --- | --- |
| Sehzade Mosque | Istanbul | -1548 | |
| Suleymaniye Mosque | Istanbul | 1550-1557 | #621,#100 |
| Selimiye Mosque | Edirne | 1568-1574 | #097,#098 |
| Rustem Pasha Mosque | Istanbul | 1550-1561 | |
| Mihrimah Sultan Mosque | Edirnekapi | | |
| Kadirga Sokullu Mosque | Istanbul | | |
| Taqiyya al-Sulaimaniyya khan and mosque | Damascus | | |
| Banya Bashi Mosque | Sofia | | |